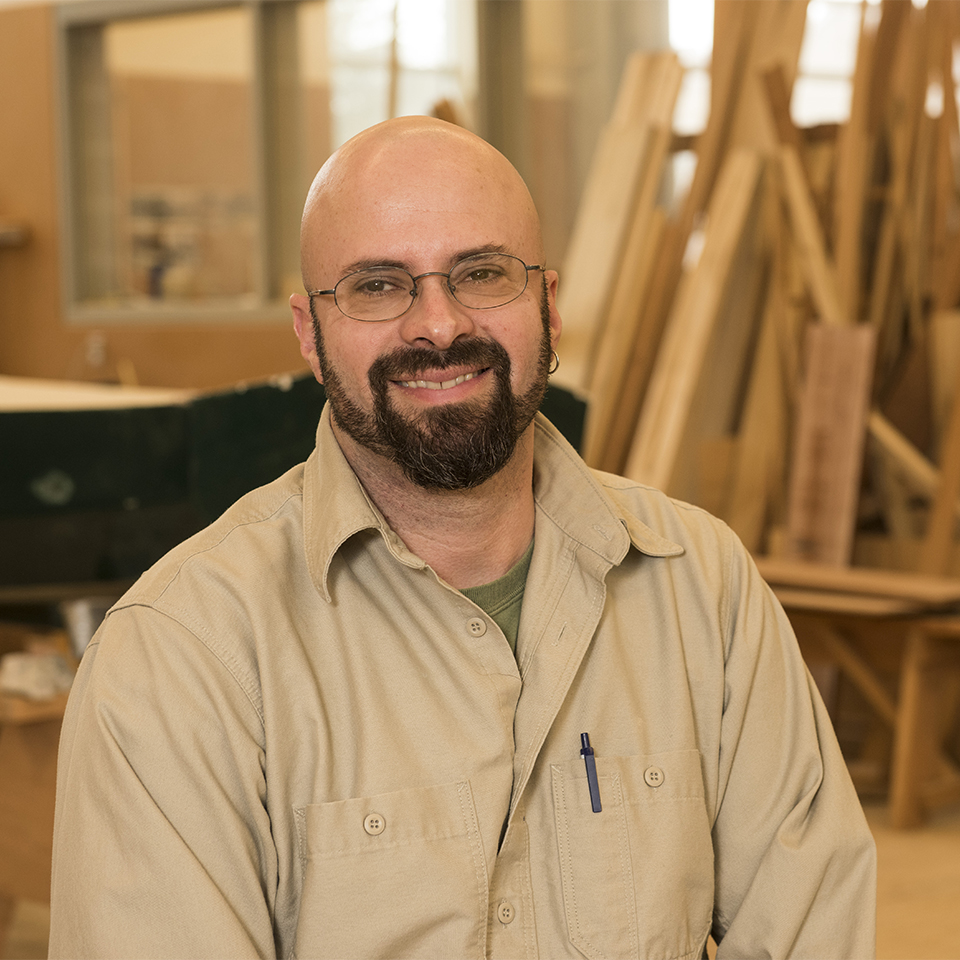 Sam Laher
Instructor
Sam Laher is a shipwright who has been working in the marine trades for 19 years.
He was born and raised in Minnesota and grew up fishing on its many lakes, rivers and ponds. After graduating from the state's Art High School he attended the University of Minnesota. However, his real interest was the water, so in 1995 he joined the Coast Guard.
After serving four years as an engineer, Sam got out of the Coast Guard and became a marine mechanic, working on everything from container ships to private yachts. Longing for something more creative, he enrolled in the Marine Carpentry program at Seattle Central College in 2002. After graduating he went straight to work as shipwright apprentice.
As a shipwright Sam has worked in a variety of environments, from small boatyards to large union shipyards. He has owned his own business as well as worked for many old-time masters of the trade.
Sam feels honored to be teaching at the Wood Technology Center and stresses the importance of safety to his students - not only personal safety, but also making boats safe for the people who will be using them.