Programs
For over 80 years, we have provided high quality technical instruction in the building trades. The Wood Technology Center, a division of Seattle Central College, offers exceptional programs taught by master faculty with a deep commitment to excellence in teaching the building trades. Our full-time, day Associate of Applied Science degree programs in residential carpentry and boat building and repair can be completed in as little as five quarters.
Employment Opportunities
The Wood Technology center offers the highest quality training with the industry's most current techniques, tooling and materials to prepare students for employment opportunities in the building trades. Our graduates find rewarding careers in a wide variety of fields, including:
Carpentry
Boat Building and Repair
Building Construction
Residential Remodeling
Marine Systems Maintenance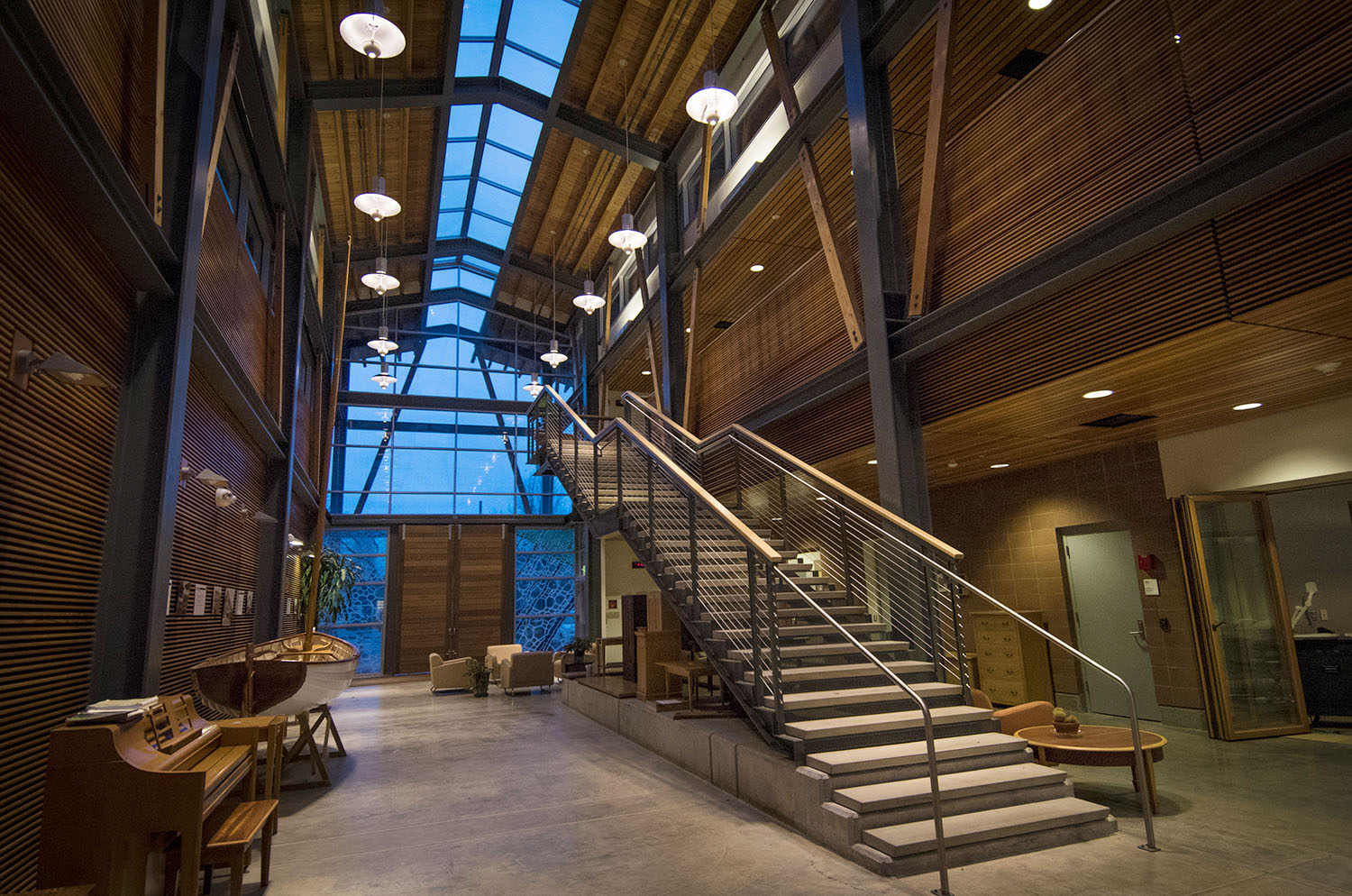 Exceptional Training Facility
In Fall 2012, the Wood Technology Center opened a new campus in the heart of Seattle's Central District, which is the largest training facility of its kind in the Northwest. Our students gain practical experience working with cutting-edge tools and building materials in the state-of-the-art workshops. The Wood Technology Center features classrooms, a library, administrative offices, a computer lab, a collaboration space and more. 
Take a Tour
Learn by Doing
Wood Technology students applied their skills to help Capitol Hill commemorate the new light rail station.

I see the potential in all my students. If someone isn't getting a concept, I can show them other ways to solve a problem that makes sense to their particular learning style. My goal is to make the content as accessible as possible.
Catie Chaplan, Carpentry instructor