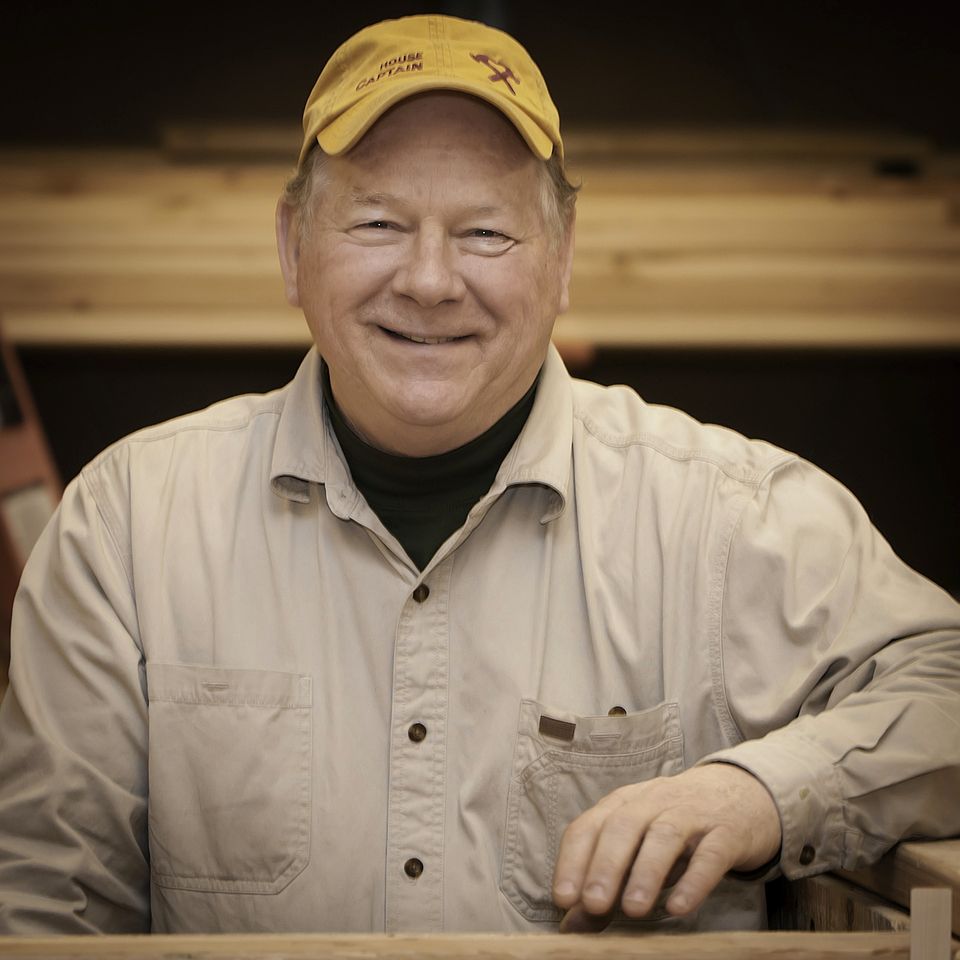 Frank Mestemacher
Instructor
Frank has been at the Wood Technology Center (formerly the Wood Construction Center) as a carpentry instructor since 1995, and also manages the Carpentry program.
Frank was handed a hammer at a young age. By high school he had drafted plans for the family home, which he helped build before graduating. After serving in the United States Air Force, he returned to school to earn his Associate of Arts degree at Santa Monica Community College and Bachelor of Arts degree and Master of Fine Arts degree from San Jose State University. While attending school and then after graduating, Frank followed a career path that combined his passion for art and his carpenter's expertise where he created sculptures, designed and built trade show exhibits, built and remodeled private residences and taught art.
Combining his artistic eye and appreciation for the practical, he has constructed buildings in a variety of architectural styles using sustainable practices and materials including straw bale and timber frame structures, advanced framing techniques and using the Passive House energy standard that originated in Europe.
Frank considers himself an "early adopter." He understands change is inevitable in the carpentry trade and welcomes innovations that improve an inhabitant's experience and the structure's sustainability. Naturally curious, Frank seeks unique community-based, real-world projects that both he and his students will find challenging and rewarding as an educational experience. This is what keeps him learning and keeps the carpentry program energized and current. Past student projects include timber frame structures, modular buildings and light commercial and residential projects. Organizations that have benefited from student carpentry work are Habitat for Humanity, Kubota Gardens, Unity Church, South Whidbey Port District, The Center for Wooden Boats, South Whidbey Fire and Rescue, Hearts and Hammer and individual homeowners.
Frank believes students understand carpentry best by "doing" and experiencing the real-world consequences.