About the Program
Do you love quality craftsmanship and working with your own hands? Is your dream job one that lets you stretch your creative muscle on a daily basis? The Cabinetmaking and Architectural Woodworking program at Seattle Central College offers exceptional training to prepare you for a rewarding career in the design and construction of furniture, fixtures and more.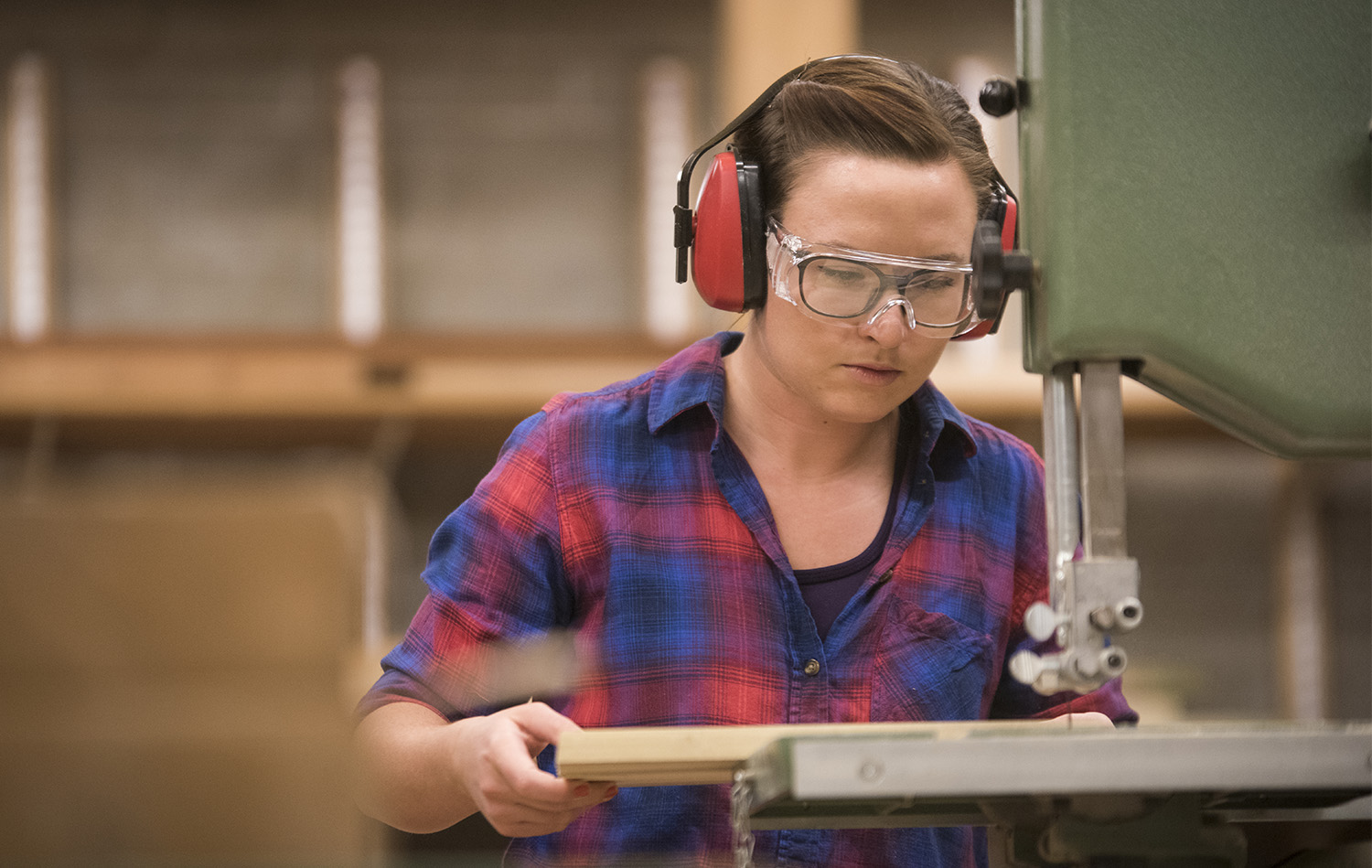 Career Opportunities
Cabinetmaking and Architectural Woodworking is an important and growing industry – and northwest Washington is one of the country's highest-paying areas in this field (according to the U.S. Bureau of Labor Statistics). Our Cabinetmaking and Architectural Woodworking graduates find rewarding careers in a variety of settings, including:
Kitchen Cabinet Shops
Specialty Wood Shops
Countertop Manufacturers
Fixture and Display Manufacturers
Architectural Milling Companies
Lumber Companies
Intensive Education
The Wood Technology Center at Seattle Central College provides safe and comprehensive hands-on training in sustainable woodworking practices. You'll learn modern construction methods and develop skills in project layout, milling, machining and finishing techniques.
As you progress through your courses, you'll complete a number of professional projects under real-world conditions. Become a master of custom-built cabinetry and other furniture, or find your own niche in one of the many specialized areas of fine woodworking.
Gainful Employment
Learn more about this program's Gainful Employment information (pdf).