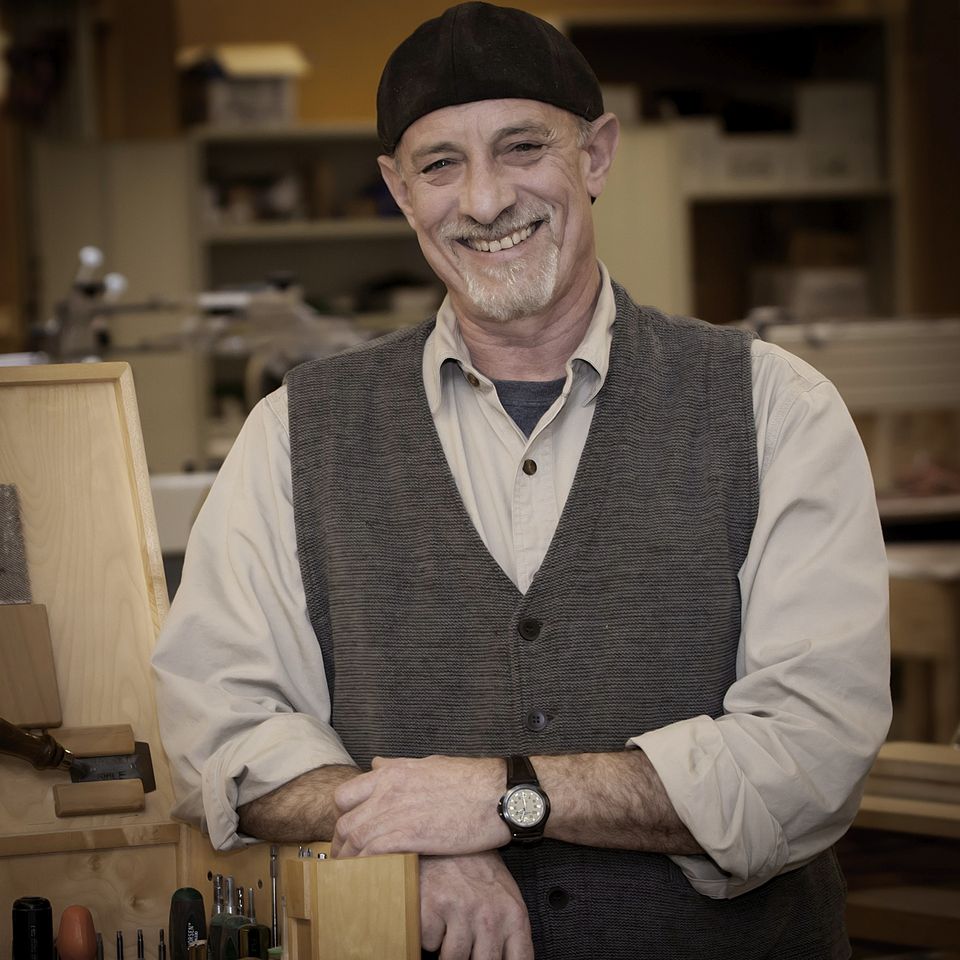 Jeff Wasserman
Instructor
Jeff Wasserman is a furniture maker, and proud to be teaching at the Wood Technology Center since 2003 in the Cabinetmaking and Fine Woodworking program, in the Introduction to Professional Woodworking (Core) class, and a community class in furniture design.
He has served as the Faculty Advisor to the Wood Technology Center Student Council and as the department's representative to the Faculty Senate of Seattle Central College.
Jeff received his first formal training right here at the Wood Technology Center in 1979, and earned a BFA in Furniture Design from the program in Artisanry in 1986.
Throughout his career, Jeff's focus has been on the intersection of design and craft, and on forming a respectful collaboration between the two.
As a builder his work has included:
Production management positions in cabinet and furniture shops.
Set-up and operation of a shop, to build the Cyprus and glass shell, and all interior woodwork, of two experimental houses sited north of Boston.
Construction Engineer on a large residential site, working on interior finishes and site documentation.
As a designer his work has included:
Production work in an interior design firm; sourcing materials, and assisting in the specification of furnishings on a major maritime project.
Designing a line of furniture, and prototyping each piece for showroom sales.
Studio furniture making: Jeff maintains a design/build shop, creating custom furniture pieces and interiors that have been sold as private commissions and featured in art and craft galleries.
His work has appeared in various publications and in two Fine Woodworking Design books.
Jeff's other passions are music-making and family.